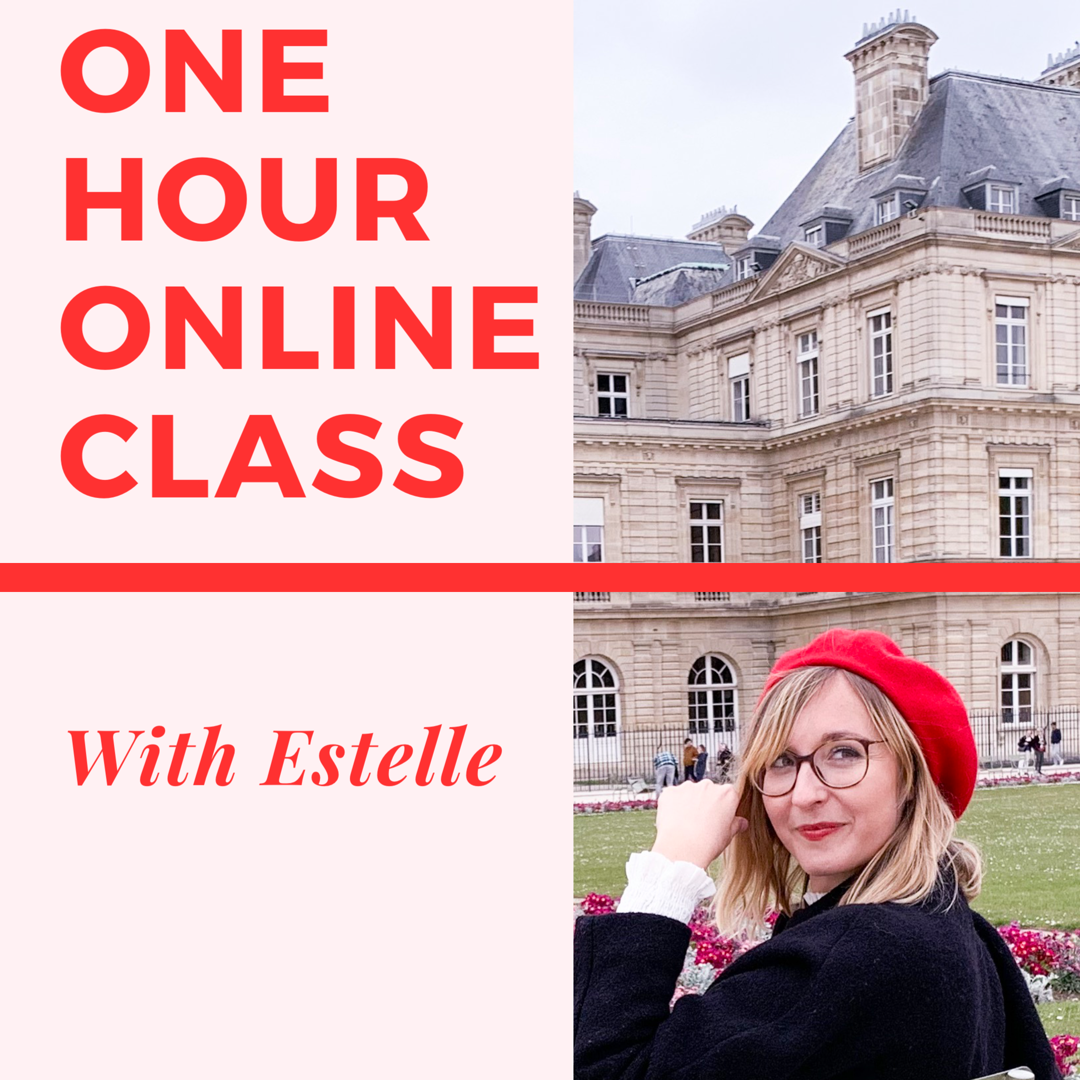 1 hour online classe
A personalized online learning experience with Estelle
Estelle is an amazing and caring teacher living in Lyon. She can't wait to know more about you and she is ready to help you achieve your goals in French.
Book a lesson with her to have a real conversation in French and see real progress from your first class.
This is your chance to become fluent in French while having a good time.
There is no risk, if you are not satisfied with your first lesson, you get a refund. We have a 100% money back guarantee.
Once it's booked, we will get in touch with you to find you the perfect timing that matches your schedule.